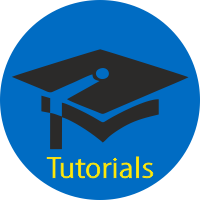 The Edinburgh Mouse Atlas Project: School Tutorial - Nuffield Projects
The Nuffield Science Foundation will provide funds for school students to undertake research projects in the MRC, the University and other research institutions. We have had a number of students work with us over the last few years and here are some movies from their work. Each student also has to write up a report and can apply for a CREST award which is similar to the Duke of Edinburgh Award, but in science. Three of the past students have been awarded the CREST award at Gold standard.
Emma Greenfield of Craigmount High School worked on the anatomy and gene-expression of the developing mouse eye. The model is made to a high resolution - each volume element (voxel) is only 2 X 2 X 2 microns in size. The movie shows some of the anatomy Emma defined.
Hazel Mollison from Musselburgh Grammar also worked on the development of the eye, but in this case charted development over a longer period and used a morphing program to simulate the changing shape of the eye from its very beginning as a bump in the neural tissue. The movie shows this sequence. Some gene-expression is also displayed. This pioneering movie shows many features that raise interesting questions for the biologist. What the movie does not show is the true growth of the eye since all the images have been scaled to display at the same size. Perhaps the next Nuffield student will make a movie that shows growth too.