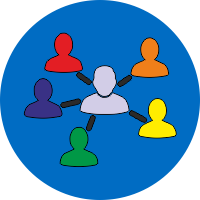 EMAP - EMA - EMAGE User Group
Purpose
The user group is intended as an open forum for all users of the EMAP and EMA resources and of the EMAGE database.
Regular updates and news about the projects will be sent to users of the list. Subscribers can also use the list to post questions and exchange information. The list has a searchable archive of topics.
Users must register in order to use the list. Once registered, messages can be sent to the list, and all postings are received by each list member. Users can unsubscribe from the list at any time.
For historical reasons the list is named MA-EMAGE but the list is intended for any aspects of EMAP, EMA or EMAGE
Registration
The user group mailing list is hosted by JISCmail.
To start using the list you must first register to use it.
You can register in two ways -
1. Either at:-
http://www.jiscmail.ac.uk/lists/MA-EMAGE.html
Follow the appropriate link on the jiscmail page (the link above) to join the user group. You will be asked to enter your name and email address. There are various subscription settings available when joining the list - if you are not familiar with JISCmail then just accept the default settings. Press the Join MA-EMAGE button and a message appears that says "A confirmation request is being sent under separate cover". This is a check that the email address entered is a valid address. You will then be sent further instructions by email.
2. Or by sending an email, asking to join the user group, to MA-EMAGE-request@jiscmail.ac.uk.
Using the mailing list
Once registered, users can send emails directly to all members of the list at MA-EMAGE@jiscmail.ac.uk
The web page http://www.jiscmail.ac.uk/lists/MA-EMAGE.html also allows users to post to the list, search the archives, join or leave the list etc. If you have not used JISCmail before, you will be asked to set a JISCmail password the first time that you access this page.
Regular updates and news about the projects, information about our Outreach Programme, new releases of software, etc. will be posted to user group members.